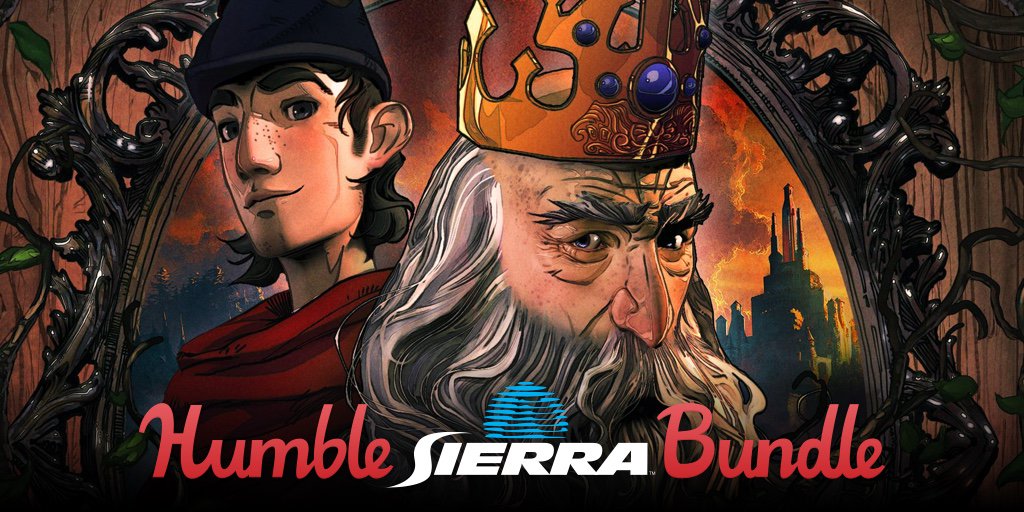 The Humble Bundle has a new bundle that they're offering full of Sierra goodness!!
For paying just $1.00, you get Steam codes for the Space Quest Collection (SQ1 Remake-6), Phantasmagoria 1-2, the Police Quest Collection (PQ1 Original, PQ1 Remake, and PQ2-4), and Shiftlings.
If you pay more than the average (currently around $12.50), you also get Arcanum, TimeShift, the Quest for Glory Collection (QFG1 Original, QFG1 Remake, QFG 2-5), and Gabriel Knight 1-3.
On top of that, if you pay more than $15, on top of the games above, you ALSO get Caesar 3-4, Geometry Wars 3, the King's Quest Collection (KQ1 Remake, KQ2-7), and Velocity.
Now, to top that all off, if you pay $20, you get all of the games listed above PLUS the new King's Quest (2015) game by the Odd Gentlemen. That's 37 games for $20.00!!!! Less than a dollar per game!!!!!
The greatest thing about Humble Bundles is that you can choose where you want the money to go! It's a win-win situation for everyone!
You can find the link here: https://www.humblebundle.com/sierra-bundle
It's an outstanding deal, and if you don't have a lot of Sierra games, or have been wanting them to go on sale, this is DEFINITELY the sale for you!! Hope you enjoy!!!! 🙂